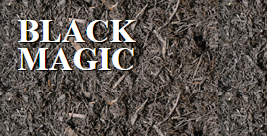 Please note that deliveries are generally at least one week out from the date of order and we do not deliver on the weekends.
If you need more than the max (5 yards for mulch, 4 yards for soil, and 3 yards for stone) or are getting more than one type of bulk material and do not want them mixed, you will have to pay for multiple deliveries, therefore you would need to do 2 separate orders.
Wood chips and grindings. The colorant is water-based instead of the more harmful solvent-based coatings used in other industries, as well as low VOC (volatile organic content). Colorant is safe for use around your yard and home and is safe for your pets and kids to play around.

min 1/2 yard

*max 5 yds per delivery