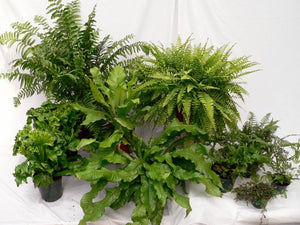 Most ferns grow best in medium to bright light, but shielded from direct sun, especially during the hottest part of the day. If ferns get too much light, the leaves can suffer from sunburn and have a bleached look. 
Water most ferns enough to keep the soil moist, but not wet or soggy. Like most houseplants, ferns will rot if they're kept too wet for too long. 
All ferns love moisture and should be given humid conditions. Stand their pots on trays of damp pebbles or clay granules or regularly mist them.