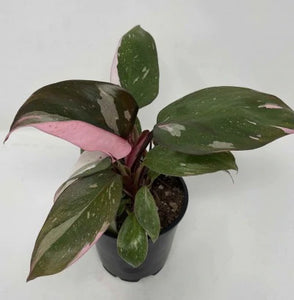 The gorgeous and highly sought after pink princess philodendron is at the top of many plant collector's wish lists, and for good reason. Characterized by deep green, heart-shaped leaves with bubblegum pink variegation, the pink princess is truly unique in the plant world.
Providing your pink princess philodendron with enough light is the most important factor influencing the amount of variegation it will have. Choose a location that receives several hours of bright, indirect light.

Allow the top half of the soil to dry out between waterings and then water well. Ensure that your pink princess is never sitting in waterlogged soil as they are susceptible to root rot.  It is far easier to overwater your pink princess philodendron than to under water it.