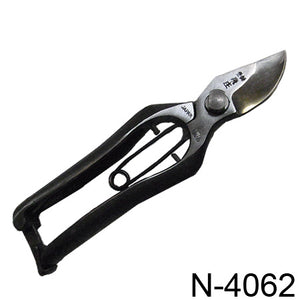 Tobisho brand shears are hand-forged using the traditional forging method passed down in Yamagata prefecture, Japan. The high-carbon steel blade is very sharp with a smooth cutting edge. It is recommended to wipe the blade after use to prevent rusts. 
Blade steel: High carbon steel
Largest diameter it will cut: 3/8"
Overall length: 7"
Blade length: 1.5"
Weight: 195g